October 2018:

Sentenced to six years. Stubbings showed no emotion as he was led away to begin his sentence.
September 2018
Highland sex predator caught by clip showing home decor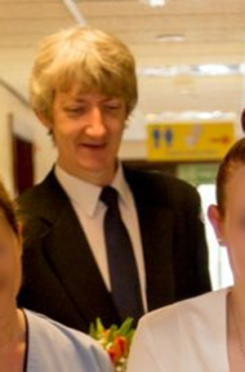 A Caithness sex predator who filmed himself raping a woman helped get himself caught due to the decor in his home.
Alan Stubbings preyed on his victim, who had initially comforted him after his father died in 2010.
She had been clueless what happened to her until police held Stubbings for an unrelated matter in 2015 in Wick.
Officers discovered a Nokia phone on him – which he denied was his.
The mobile was later examined and clips of a man involved in sexual activity with the woman was found.
Prosecutor Margaret Barron told the High Court in Glasgow: "Furniture and wallpaper matched (that found) in Alan Stubbings' bedroom."
It lead to Stubbings being charged before it also emerged he had earlier abused a number of young girls.
The 47 year-old now faces a lengthy jail term after he yesterday pleaded guilty to rape as well as four charges of using lewd and libidinous behaviour.
He was remanded in custody pending sentencing next month.
The hearing was told how the woman was at Stubbings' home in Wick. She fell asleep, but awoke to find creepy Stubbings staring at her.
He then said: "You must have enjoyed it as you didn't stop me."
Their friendship ended around 2014. It was months later Stubbings was then found with the Nokia phone.
Prosecutors stated Stubbings had recorded himself "carrying out sexual acts" on the woman including raping her.
The court she was "unaware" what had gone on.
Miss Barron added: "She also stated that she had never consented to sexual activity with him."
Stubbings also preyed on three young girls between 1997 and 2006 at the home he shared with his parents.
This included exposing himself while they played a games console at the house.
The court heard Stubbings has a previous conviction for having indecent images of children.